Majestic Theatre | Dallas, Texas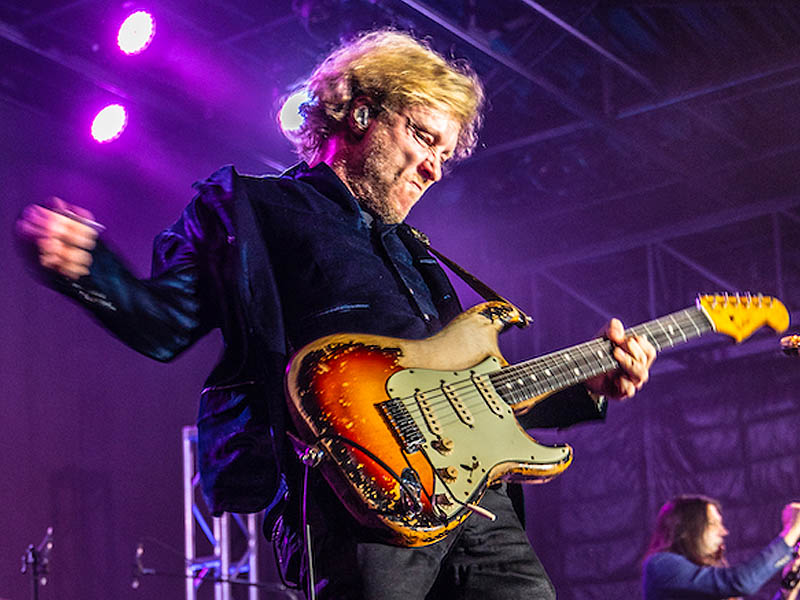 Blues rock staples are reigning over Dallas this February, and we guarantee that it's going to be the most exhilarating spectacle of the season! Blues and hard rock powerhouse Kenny Wayne Shepherd will be traversing the nation for his highly anticipated Dirt on My Diamonds Tour, and it's set to deliver many of his incredible career-spanning hits! On Friday, 16th February 2024, the legendary guitarist will bring his iconic band over to Dallas for a one-night blues extravaganza! Fans may anticipate a plethora of fan favorites, such as "Blues on Black," "True Lies," "Deja Voodoo," and many more! Kenny Wayne Sheperd Band is known for their highly technical and exemplary musicianship! The band is guaranteed to showcase some relentless energy, overwhelming stage presence, and back-to-back hits! If you're keen on seeing Kenny Wayne Shepherd Band this February, you better hurry and score your tickets now through the Get Tickets link!
Celebrated blues-rock guitarist Kenny Wayne Shepherd is currently celebrating the release of his brand new effort, Dirt On My Diamonds. The album, which is set for release in November, will be promoted by a series of dates across North America. The tour was initially set for fall, but due to public demand, Shepherd is now extending the outing all the way to 2024! Kicking off his 2024 Dirt On My Diamonds Tour in February, Shepherd and the band are set to make a pitstop in Dallas, Texas. Shepherd will perform his high-energy setlist on Friday, 16th February, at the Majestic Theatre Dallas. This special one-night spectacle will also feature Samantha Fish as his opening act.
In 2022, Shepherd blessed his fans with a highly-acclaimed reworked album, Trouble is…. 25. The effort is a 25th celebration of his chart-topping sophomore effort, Trouble Is… The 1997 work is one of Shepered's tremendously revered albums, which spawned the iconic number 1 Mainstream Rock Hit "Blue on Black," as well as "Slow Ride" and "Everything is Broken." The album sold over a million copies in the U.S.
Since releasing his debut effort Ledbetter Heights in 1995, Shepherd has consistently topped Billboard's Blues chart. In 2014, he dropped his highest charting effort to date. His seventh album, Goin' Home, peaked at number 25 on the Billboard 200 and topped the Blues chart. This 2023, Shepherd is set to deliver another celebrated effort. Dirty On My Diamonds Vol. 1. Features eight tracks, including "Sweet & Low" and "Best of Times." Fans can experience the same American roots style of music that made Shepherd one of the top performers in the scene. The EP represents Sheperd's outstanding musical evolution. The lyrics have been described by Sheperd as tackling stories on redemption and loss. Meanwhile, the songs all possess memorable melodies. According to Sheperd, "Every record I make is a moment in time. And this is a really special moment."
Catch Kenny Wayne Sheperd and his band this winter as they deliver songs from his latest effort, Dirt On My Diamonds. The show will also feature an array of incredible songs from his career-spanning catalog!
Score your tickets now by clicking on the Get Tickets link!