Majestic Theatre Dallas | Dallas, Texas
The one and only KARD just made their big comeback with their newest hit "Ring the Alarm". The new song is part of their new mini album "Re:". After 2 years of a brief break from the airwaves, KARD is finally back, taking the world by storm with a big new era. The sensational co-ed group is set to kickstart the '2022 WILD KARD TOUR IN NORTH AMERICA' in support of their new record. The 11-city trek includes a pitstop at Majestic Theatre Dallas on Tuesday, August 30th, 2022. It's time to set your alarms for August 30th for KARD's big show. But first, book your tickets now and save yourself those good seats!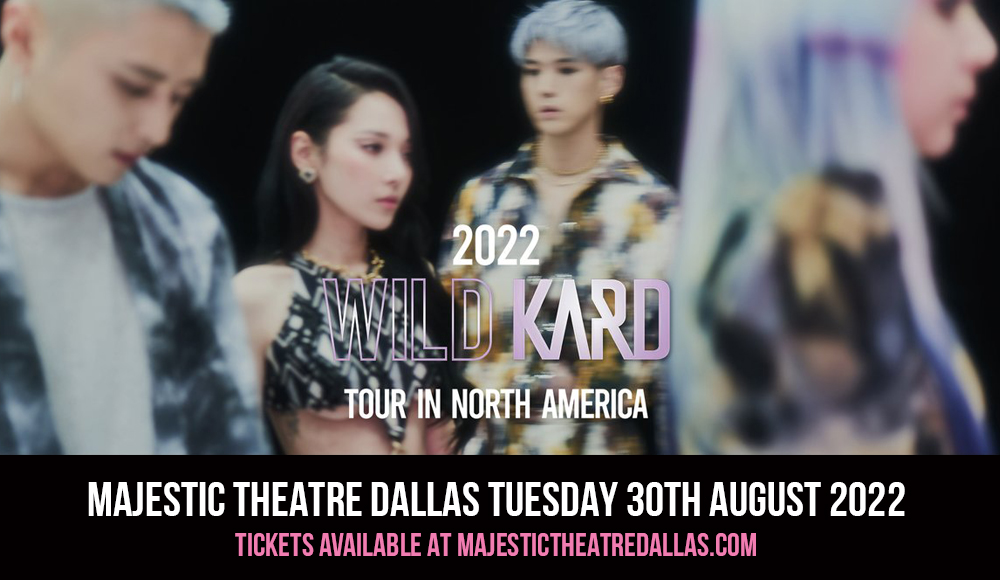 South Korean co-ed group KARD just made their much-awaited comeback with the release of their fifth mini album, "Re:" last month. The new record features their new track "Ring the Alarm" with a matching signature vibrant video. Singing "Ring the alarm / Come here and get on the ride quickly / (What you want, what you need, I'll deliver) / Follow the body signal, move it / You'll be mesmerized", you'll be mesmerized indeed as KARD hits the live stage at the '2022 WILD KARD TOUR IN NORTH AMERICA'.
The 2022 WILD KARD TOUR includes a stop at Majestic Theatre Dallas on August 30.
KARD is made up of members J.Seph, BM, Somin, and Jiwoo who all together took the global K-Pop stage by storm. Hailed as "one of the most successful co-ed K-pop acts to ever exist" by Billboard after their debut mini album "Hola Hola" hit #3 on the World Albums Chart, the group is set for a bright future ahead.
After a brief pause since the release of their 2020 EP "Red Moon" and single album "Way with Words", KARD is back – bigger, better, and brighter than ever! During their brief break from the airwaves, member J.seph was completing his military service.
"I really appreciated how the members would stay on the phone with me and listen to what I had to say, considering that I'm a talkative person," J.seph shared in a showcase event before the release of their new EP.
"The prefix 're,' when added to the front of a verb, means 'to do again,' and we've finally returned to the stage after almost two years," shared BM. "We wanted to refresh ourselves and prove that we still have the passion to sing and perform on stage, so we thought 'Re:' would be the perfect title for the album".
"Re:" sold over 20,000 copies in its first week last June 22, selling over 7,800 copies on its first day alone, beating their first week sales record of over 4,000 with their 2020 single album "Way with Words".
As a co-ed group, KARD's success was a surprise for the global K-Pop scene, with previous groups failing to achieve KARD's international breakout. The group's notable hits and fan favorites include "You in Me", "Hola Hola", "Dumb Litty", "Ah Ee Yah" (ㅏㅣㅑ), "Bomb Bomb", "Gunshot", "Red Moon", and their newest bop "Ring the Alarm".
Don't miss out on the '2022 WILD KARD TOUR IN NORTH AMERICA' by booking your tickets now!