Majestic Theatre | Dallas, Texas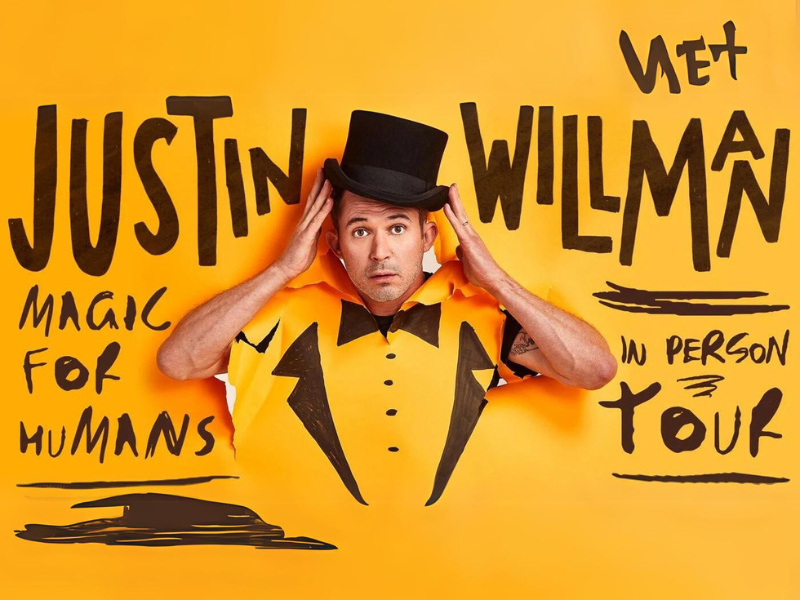 Nobody can pull off magic and comedy as well as Justin Willman. The brains behind the Netflix hit show Magic For Humans is indeed one of the brightest acts today. Following the success of the show, Justin Willman is now gearing up to take it from the big screen onto the big stage. He's going on a trek across the United States, including a highly anticipated stop in Dallas, Texas.
Justin Willman: The Magic for Humans in Person Tour is coming to the Majestic Theatre - Dallas on Friday, the 22nd of March, 2024! This exciting show can be enjoyed by all ages, so don't worry about bringing the children along! Come and join with your entire family or with a group of friends. It will certainly be an unforgettable night!
Tickets to Justin Willman's show are available here. Secure yours before the show sells out! Simply click 'GET TICKETS' to make your purchase.
Justin Willman is an American magician, comedian, producer, and TV personality. You might know him as the brains behind the hit Netflix show, Magic for Humans, which just dropped its third season on May 15, 2020. Justin's magic and humor have also graced popular talk shows like The Tonight Show, The Ellen DeGeneres Show, and Conan.
But wait, there's more! He's not just pulling rabbits out of hats; Justin debuted his comedy/magic special, Sleight of Mouth, on Comedy Central back in 2015. And if that's not enough, he's your go-to host for shows like Cupcake Wars, Halloween Wars, and King of Cones on the Food Network. Plus, he's been on Disney's Win, Lose or Draw over at the Disney Channel. And if you're in the mood for some sweet reality TV, check out Baking Impossible on Netflix.
His live performances are just as amazing as the shows he put on screen. A review from Digital Journal said, "Overall, Justin Willman was able to put on a fun, witty, and entertaining magic show at The Paramount, which is ideal for the entire family, especially the younger fans of magic. Willman appeared comfortable on stage, and he was very personable, interacting well with the Long Island audience and incorporating them into his set. He is worth checking out whenever he comes to town. His live set garnered an A rating."
When he arrives in Dallas, Texas for his upcoming tour, you better be sure to catch him live! The show will thrill you, entertain you, and also make you laugh until your bellies hurt! This show is perfect for groups of friends or even the entire family. Every person is sure to have an amazingly good time at the Majestic Theatre - Dallas when Justin Willman comes! Be sure not to miss it. Grab your tickets to the show by clicking 'GET TICKETS' as fast as you can.
The Magic for Humans in Person Tour is coming very soon, and it's going to be so much better than watching from your living room! So, go ahead and secure your tickets right now!