Majestic Theatre | Dallas, Texas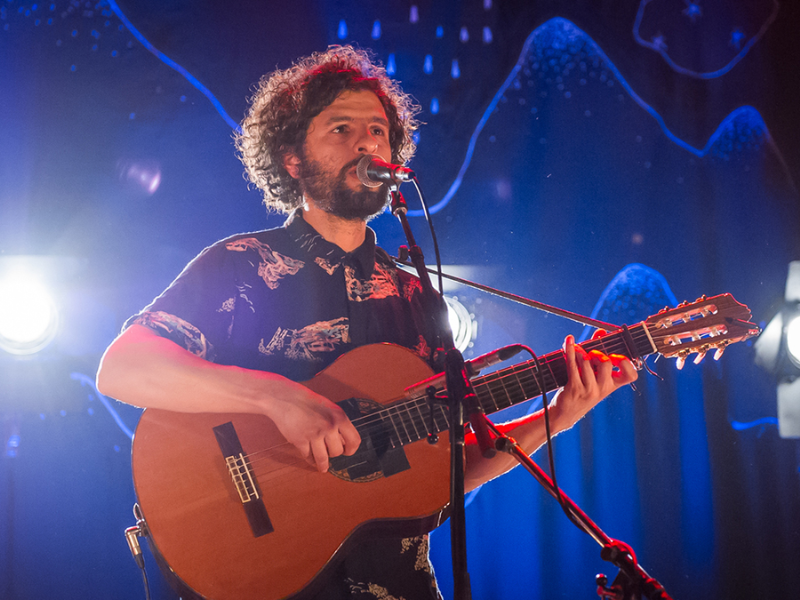 Take a break from the chaotic pace of today's world and mellow out to Jose Gonzalez's musical minimalism on April 28 at the Majestic Theatre, Dallas. Marking the 20th anniversary of his first album, Jose Gonzalez returns to the road for a 2024 tour trekking across the US, Europe, and Canada. This stop at Dallas, Texas, will be held at the Majestic Theatre, where avid listeners can relish the full range of the singer/songwriter's sound through the venue's pitch-perfect acoustics. The Swedish-Argentinian artist is acclaimed for his melancholic lyrics, hushed vocals, and gentle guitar compositions. In his upcoming concert, Gonzalez will play the complete track set of Veneer, including the bossa nova beats of "Remain" and the spine-tingling cover of The Knife's "Heartbeats," as well as some handpicked classics from succeeding albums. Buy your tickets now to see this virtuosic visionary take center stage!
There's a certain beauty in simplicity, a concept no artist embodies better than this indie folk singer. On April 28, Jose Gonzalez will captivate crowds at the Majestic Theatre, Dallas, with his delicate voice and impeccable command over nylon string.
"From the moment he strummed the first chord, the audience was captivated by the soothing melodies emanating from his acoustic guitar. Each note reverberated through the Concert Hall, creating an atmosphere of tranquillity and introspection. González's playing possesses a mesmerising quality, effortlessly drawing listeners into a state of serenity."
October 29, 2023, marked the 20th anniversary of the BPI-certified platinum album, Veneer. In celebration, Jose Gonzalez signed up for a tour across the UK, US, and Canada till the end of April 2024, headlining hits such as "Remain," "Crosses," and his iconic cover of "Heartbeats."
He will stop by Dallas, Texas, for a 90-minute show at the Majestic Theatre, an intimate indoor venue where fans can sink back into comfortable seats as they listen to the pitch-perfect resonance of the artist's every note.
Gonzalez rose to international prominence with his gentle, airy baritone and classical finger-picking technique on guitar. His work has graced the silver screen in Ben Stiller's The Secret Life of Walter Mitty and earned him many accolades in the music scene, including Best New Artist from the Swedish Grammy. Audiences can expect a meditative experience as delicate waves of voice and acoustic vibration pull them into a pure sense of peace.
Please see below for the complete track listing of the concert's featured album.
Slow Moves
Remain
Lovestain
Heartbeats (The Knife cover)
Crosses
Deadweight on Velveteen
All You Deliver
Stay in the Shade
Hints
Save Your Day
Broken Arrows
Gonzales shares in a previous interview how "Veneer" became the album's title. "I chose it to refer to the feeling that things are not as they appear or are pretending to be something they aren't. Partly I was thinking about other people and how they behaved, saying things as if they were in a game or in the theater. None­theless, I was also thinking of myself and my music, like I was trying to be someone I wasn't."
Celebrate the 20th anniversary of Jose Gonzalez's Veneer LIVE at the Majestic Theatre, Dallas, on Sunday, April 28, 2023. Early birds get the seats - book your tickets today!