Majestic Theatre Dallas | Dallas, Texas
This fall, a groundbreaking play featuring the music of the legends and most talented prodigies of humankind will embark on a national tour, and it's bringing along a fantastic cast led by the illustrious John Malkovich! Have you ever wondered how it would feel to be insulted by a multi-award-winning actor? If you'd like to find out, you should come down to the Majestic Theatre Dallas on Saturday, 21st October 2023! John Malkovich stars as an evil critic who brings a rain of insults on renowned composers. In the Music Critic, legendary musicians such as Claude Debussy, Robert Schumann, and Johannes Brahms are just victims of Malkovich's tirade. The musical play, written and composed by Aleksey Igudesman, features deadpan humor infused with wit and out-of-the-box sardonic tendencies! If you would love to see a great and humorous story, then you should score tickets now to see John Malkovich In The Music Critic at the Majestic Theatre Dallas!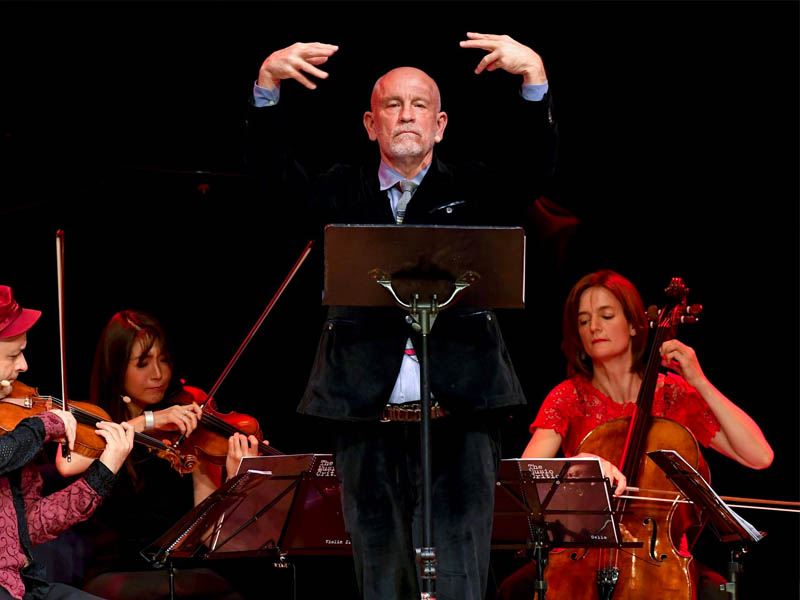 The Music Critic is a new production that brings out all the stops. The play features the legendary actor John Malkovich, known for his work with Empire of the Sun, Being John Malkovich, Perks of Being a Wall Flower, Shadow of the Vampire, and countless more. The multi-award-winning actor has it all. He has achieved a plethora of awards, ranging from the Primetime Emmy to Screen Actors and Golden Globes. Aside from feature films, Malkovich is an incredible comedian. Although most of his roles are serious, he has an unbelievable knack for straight-faced and sarcastic humor.
The Music Critic brings out this unfamiliar side of Malkovich, and it's intended to be the most exhilarating, funny, and witty play of the season. The symphonic-hybrid comedy play is written and composed by Aleksey Igudesman, who's known as an accomplished violinist and half of the iconic musical duo, Igudesman & Joo. For this play's fall production, he's bringing in his longtime collaborator, the esteemed pianist Hyung-Ki Koo. Other notable musicians in the play include Cellist Antonio Lysy and violinists Hsin-Yun Huang and Claire Wells.
The show's premise will have Malkovich's character pour rains of insults on legendary musicians, such as Wolfgang Amadeus Mozart, Ludwig Van Beethoven, Debussy, and more. Some roasts can make people's jaw drop. After all, when you describe Brahms as a "giftless bastard," Schumman as "fancying himself as a composer," and Debussy as "ugly," heads will definitely roll! But will the musicians get their revenge? You can find out by securing tickets to see The Music Critic.
The highly-anticipated tour will kick off in October and conquer nine cities across North America. In a statement, Malkovich expressed his excitement about the upcoming trek. "I have always loved the opportunity to collaborate on The Music Critic with Aleksey Igudesman, Hyung-ki Joo, and many other gifted and thoughtful musicians. We are all happy to be back on the road, and for the first time also in the USA, participating in an evening that consists of some of the greatest compositions in the history of classical music, paired with the perhaps rather unexpected initial reactions those compositions elicited from some of the world's renowned music critics, along with some other surprises."
Score tickets now to see John Malkovich In The Music Critic at the Majestic Theatre Dallas this fall!