Majestic Theatre | Dallas, Texas
This fall, guitar legend Joe Satriani embarks on an extensive tour to promote his latest album, The Elephants of Mars. The tour, titled the Earth Tour, will have the virtuosic musician travel to 44-cities all over North America, including Dallas, Texas. Lucky fans in Dallas will have the opportunity to witness the master at work and perform at the Majestic Theatre Dallas on Saturday, 19th November 2022! Fans can anticipate Joe Satriani to perform his biggest hits, fan favorites, as well as his signature arpeggios and lengthy solos! Get your tickets now to see Joe Satriani light up the stage at the Majestic Theatre Dallas!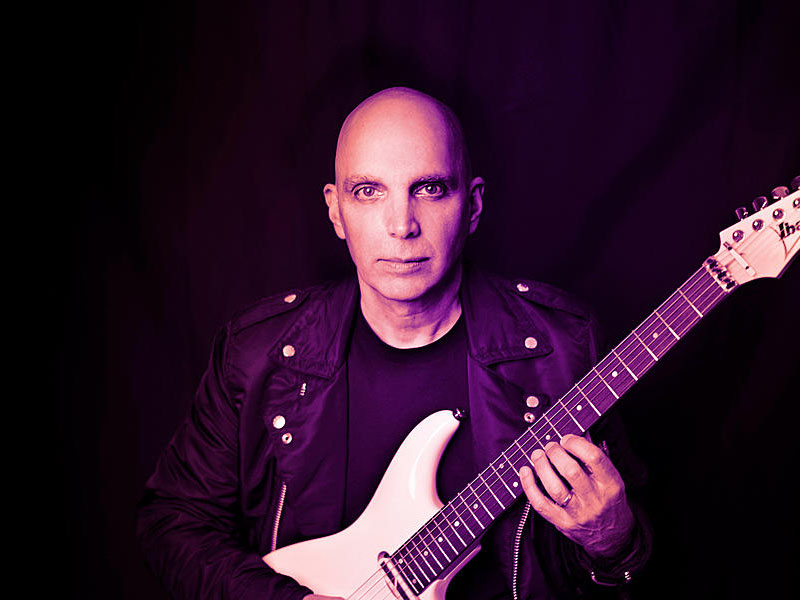 The Earth tour is a much-anticipated trek that has been rescheduled a couple of times due to the pandemic. But now, Joe Satriani is back and ready to hit the road this fall with his band composed of Bryan Beller on bass guitar, Rai Thistlethwayte on keyboards, and Kenny Aronoff on Drums. Satriani and the band will be performing a healthy number of tracks from Elephant of Mars, as well as hits from his previous albums.
Satriani has released 18 albums throughout his 36-year career as a solo artist. The virtuoso broke into the music industry performing with Deep Purple and Mick Jagger. He also joined the superband Chickenfoot in 1998 with Sammy Hagar, Michael Anthony, and Chad Smith. Joe Satriani also worked as a guitar instructor. His students include famous musicians and accomplished guitarists, such as Steve Vai, Kirk Hammet from Metallica, Alex Skolnick from Testament, Larry LaLonde, and Andy Timmons. Indeed, Satriani's influence on the next generation of guitarists is unmatched. He is a master of several guitar techniques, including arpeggios, two-hand tapping, swell, legatos, and many more. He has held countless guitar instructional tours and filmed instructional videos teaching his technique to fellow guitarists.
Satriani has earned numerous accolades for his works and talent. In 1991, he won Outstanding Guitarist at the California Music Awards and the Maestro Award at the Classic Rock Roll of Honour Awards in 2015. Moreover, he is a 15-time Grammy Award nominee for the categories Best Pop Instrumental Performance and Best Rock Instrumental Performance.
Get your tickets to see Joe Satriani perform with his band at the Majestic Theatre Dallas on Saturday, 19th November 2022!