Majestic Theatre | Dallas, Texas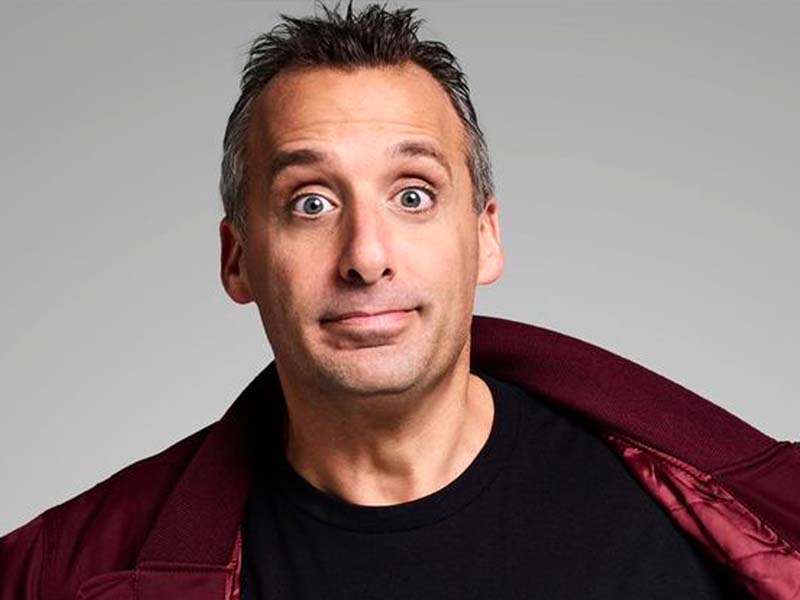 Ever since his highly publicized departure from the iconic television series, Impractical Jokers, Joe Gatto has come into his own as a solo stand-up comedian. He basically took over the year 2023 with Joe Gatto's Night of Comedy. This fall, he's bringing his highly-acclaimed tour to Dallas, Texas! On Friday, 10th November 2023, Gatto is set to light up the Majestic Theatre Dallas with his brand-new material! If you've seen Joe Gatto before with his former stand-up comedy troupe The Tenderloins, you'd know he's one of the most underrated funnymen around! So this fall, you get to see him as a solo stand-up act! His highly-rated Joe Gatto's Night of Comedy has been known to pack venues across the U.S., and his stop in Dallas will not be any different! So if you're keen on seeing the rising star comedian, you better move fast and score tickets now by clicking on the Get Tickets link!
Since 2021, fans have seen Joe Gatto transition from a television star into a fast-rising solo stand-up comedian. The former Impractical Jokers star was known by his followers as the most daring member of the group. He also breezes through the reality show's various challenges like a pro. That is why for his solo stand-up act, he is also not afraid to "go there." Stand-up comedy fans have praised him for his impeccable timing and hilarious mannerisms. Some fans also complimented the improv icon for his self-awareness in comic ability.
It also helps that Joe Gatto has a natural ability to make people laugh. In past Impractical Jokers episodes, he has been known to make special guest stars giggle with just an awkward eye contact. His witty lines also have the power to make people erupt in laughter. Fans can totally look forward to an amazing night of laughs when they come to see him at Joe Gatto's Night of Comedy.
The tour has been ongoing since early spring and has received rave reviews from fans and critics. In a review published after his Boston show, a critic wrote, "Joe Gatto's Night of Comedy, the Staten Island native brings the same high-velocity comedy intellect and lust for laughs that we came to know and love during his time with The Jokers."
If you loved him during his time with Impractical Jokers, you're guaranteed to adore him after watching his stand-up act. There is a reason why his first stand-up tour, which kicked off in 2022, has been extended all the way to 2023!
Joe Gatto's Night of Comedy is set to conquer the Majestic Theatre Dallas. The iconic entertainment destination in Dallas is the perfect venue to host the fantastic stand-up show. The theatre is equipped with state-of-the-art facilities and top-tier sound and light equipment, giving viewers the ultimate entertainment experience. Since opening in 1921, the Majestic Theater Dallas has hosted various historical events, from concerts performed by John Wayne and Jimmy Stewart to massive magic shows performed by Houdini.
Catch Joe Gatto at the Majestic Theatre Dallas on Friday, 10th November 2023, by buying your tickets now before it's too late!