Majestic Theatre Dallas | Dallas, Texas
Jinkx Monsoon is jinxing her way to many cities for her "Everything at Stake" tour! Prepare for a captivating, bombastic, and revolutionary encounter straight from the heart of the "internationally tolerated" drag star at a moment when practically everything is on the line. One of the venues where the stake will land is the Majestic Theatre Dallas on July 28. She will sing, make you laugh with her comedic genius, take you on a campy fantasy fun and bring you witchy magic (maybe curse you before you go home). Don't miss the Queen of all Queens on her biggest tour yet! Sashay your way now on getting tickets so that you get to reserve seats.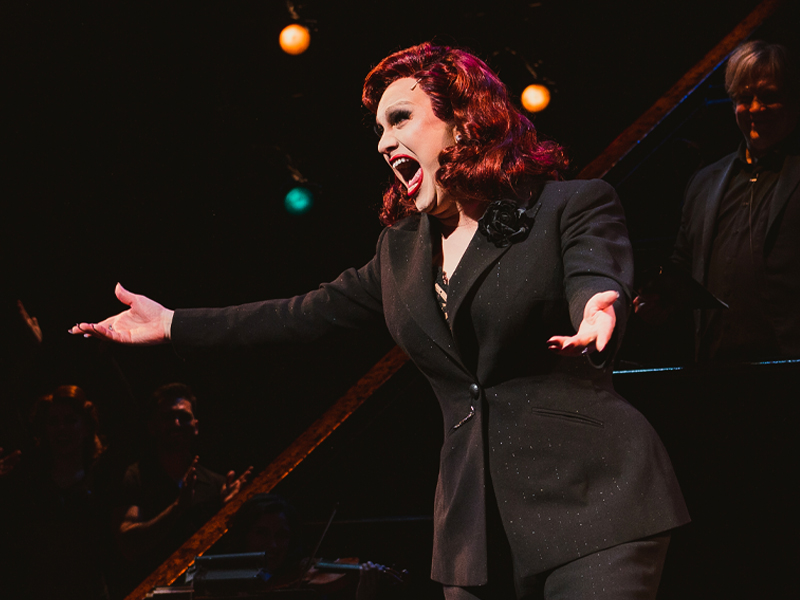 If you are a RuPaul's Drag Race fan, you know how iconic Jinkx Monsoon is. Besides winning season 5 of the competition, she won it again during the 7th All-Stars season last year. She is, after all, the "Meryl Streep of Drag," what do you expect? She has touring shows such as The Jinkx & DeLa Holiday Special, a collaborative performance with her best drag friend, BenDelaCreme, The Ginger Snapped, The Vaudevillians, and To Jesus, Thanks for Everything! – Jinkx and DeLa.
Apart from her drag career, Jinkx also is a singer. She has released two albums ("The Ginger Snapped" and "The Inevitable Album") and a to-be-released three-part album, "The Virgo Odyssey." She has released many acclaimed singles such as "Coffee & Wine," "Cartoons and Vodka," "Know-It-All," "Internationolidays" with BenDelaCreme, "Strange Magic," and "Space & Time." Recently, she was cast as Matron 'Mama' Morton on Broadway's Chicago.
But wait, she is not yet "She Done Already Done Had Herses" as the witchy Queen of all Queens is back touring again with her "Everything at Stake" tour. In this show, Jinkx weaves tales from her mysterious existence with music, comedy, witchy magic, and camp fantasy. She will perform at the Majestic Theatre Dallas on Friday, July 28. Get tickets now!