Majestic Theatre Dallas | Dallas, Texas
JIMMY CARR is on the road again, and this time he is coming to North American cities. The tour titled Terribly Funny 2.0 will have BRAND NEW material for 2023, and this man really knows how to leave his audience in stitches. Whether he is cracking inappropriate jokes or making a heckler's life miserable, you can expect to laugh your head off, punch line after punch line. Jimmy Carr is by far one of the best to ever do it, and he always pushes the limits, so you never know what you are going to get at his shows. That is his allure, and that is why he performs to sold out crowds around the world. Tickets for the Terribly Funny 2.0 show at the Majestic Theatre Dallas on Monday, October 9, 2023, are available right now by selecting the "GET TICKETS" button up above, but you need to act quickly to secure your spot. It will be the funniest event of the year, and you cannot afford to pass up on this incredible opportunity.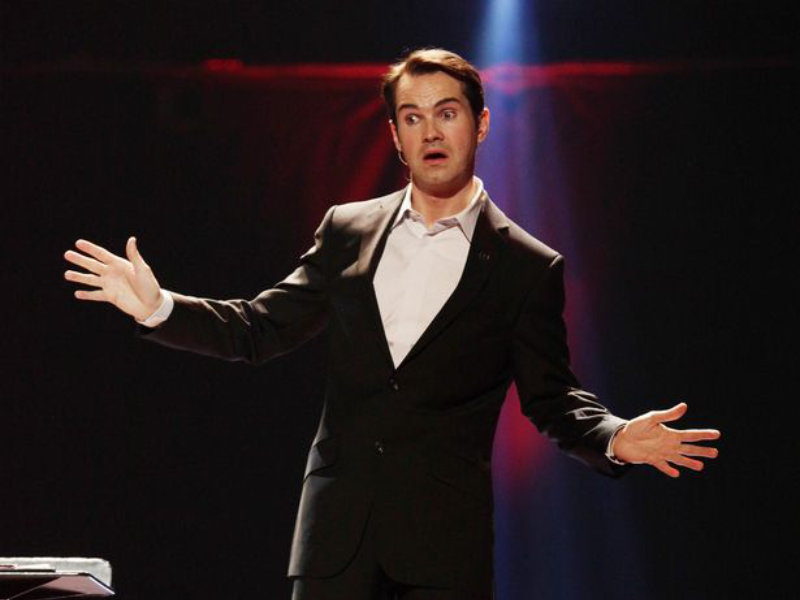 Jimmy Carr wears many different hats, ranging from his main job as a comedian to others where he works as a presenter, writer, and actor. He has been delivering jokes for over two decades now, and he still manages to keep the jokes fresh and as unique as his delivery style. How can someone say something so funny yet remain so emotionless? Well, that is Jimmy Carr's selling point, and audiences just can't get enough of him.
Born James Anthony Patrick Carr on September 15th, 1972, Carr started off his career like many others in his industry, at small comedy clubs in the London area, and as his name grew, so did his success to the point where he now hosts his own shows such as 8 OUT 10 CATS and THE BIG FAT QUIZ OF THE YEAR and has appeared on hit shows such as TOP GEAR and QI. With Netflix specials that are critically acclaimed, the man's success is astounding, and to add to his already incredible list, he has written several books, including, ONLY JOKING and THE NAKED JAPE.
He has won legions of fans around the world who line up to see him perform owing to his incredible dark humor and quick wit, and with a delivery style that can only be described as deadpan.
This tour, titled Terribly Funny 2.0, promises to be another hit for Carr as he takes people on an incredible trip through his twisted outlook on life and the things that are Terribly Funny within it. With his razor-sharp humor and KO one-liners, you can be sure to laugh until your sides hurt.
Jimmy has created eight live DVDs that include the hits, Live, Stand Up, Comedian, In Concert, Telling Jokes, Making People Laugh, Being Funny, Laughing & Joking, and Funny Business, and has sold over 1.2 million copies. He is a trend setter too, having done a deal with Netflix, making him the first British comedian to do so.
Tickets for the show can be easily purchased by clicking the "GET TICKETS" button above.