Majestic Theatre | Dallas, Texas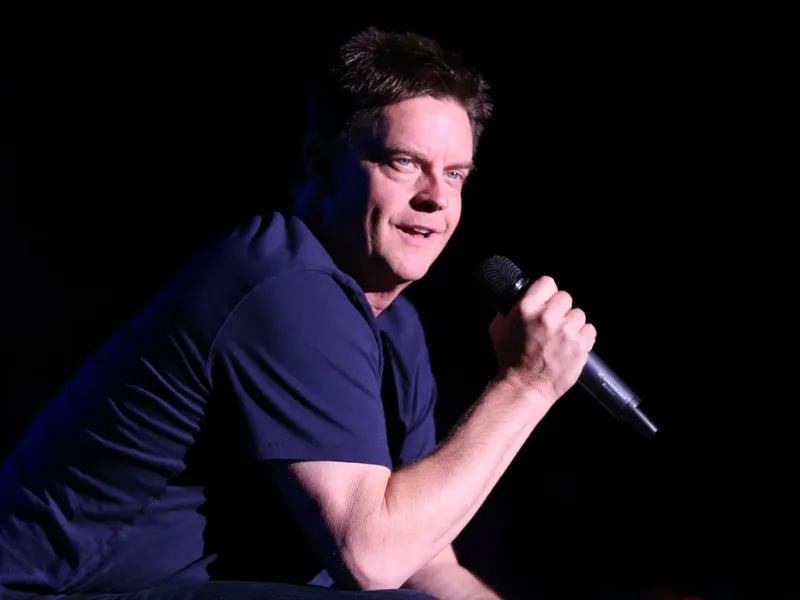 Down-to-earth comedy. Family-focused fun. Blue-collar jokes. AEG Presents Jim Breuer's "Survival with Laughter" Tour! See him perform live stand-up at the Majestic Theatre Dallas on Wednesday, January 10th. Comedy Central's "100 Greatest Standups of All Time" honoree and SNL veteran is at the top of his game, charming audiences worldwide with his tours and maintaining a consistent presence on radio and television. His specials "Hardcore" and "Let's Clear The Air" rank among the top-rated in the network's history, and his "And Laughter For All" holds the record as the highest-rated original on the EPIX platform. So, if you're craving that relatable and multi-generational humor, we promise you - this man knows his material well! The Majestic, a Renaissance Revival structure, welcomes all audiences with its staggering baroque interior, creating a grand impression from the very first moment they enter the venue. Purchase your tickets to Jim Breuer LIVE in Texas now!
As part of his "Survival with Laughter" Tour, Jim Breuer is performing live at the Majestic Theater Dallas on Wednesday, January 10th, 2024!
After working in comedy clubs nationwide, Breuer became a regular on New York's comedy scene, landing a spot on "Uptown Comedy Club," shortly followed by a successful stint on ABC's "Home Improvement" with Tim Allen. Most of all, his significant career moment came in 1995 when he joined the cast of NBC's Saturday Night Live.
During his tenure on SNL, Breuer gained popularity with his creation "Goat Boy" and accurate Joe Pesci impressions that never fail to bring the crowd to tears. Post-SNL, he was also featured with Dave Chappelle in the popular movie "Half Baked."
Breuer has dedicated time to charitable causes, supporting organizations like the Chris Farley Foundation and MusiCares, as well as local emergency services. Currently, he lives in New Jersey, cherishing family time and engaging in casual sports like baseball and wiffle ball, with a fondness for the NY Mets.
Rock Revolt Magazine discusses how Breuer's comedy style is different compared to your average joker. "He would take us on a journey through his life, telling great stories of living in a household with three daughters... everything he is passionate about he made laughable," the review continues.
On the same topic, Jim places huge value when it comes to his family, especially his role as a father. "Absolutely. Well, the way I've always viewed it is if you're not grounded at home or if you don't have a moral base to go by, no matter how successful you will become or anything like that, it's never going to mean anything because you need that in your life," the joker shares.
Amidst his ongoing comedy tour, Breuer also hosts the weekly Sirius/XM Radio show "Fridays with Breuer," with notable guests like Jerry Seinfeld, Bill Cosby, Chris Rock, Dennis Leary, and Jeff Foxworthy.
Dallas is about to turn into comedy central! Catch this hilarious genius at one of the grandest venues in all of Texas - where laughter meets legacy. A seating capacity of 1,570 is all this place needs to deliver an intimate and fun event that will surely delight viewers of all ages. Buy your tickets to Jim Breuer live at the Majestic Theatre Dallas on January 10th!