Majestic Theatre Dallas | Dallas, Texas
The queen of teese, Dita Von Teese brings you the Glamonatrix Tour, the steamiest and world's biggest burlesque show to Majestic Theatre in Dallas on Friday, January 20th 2023. Grab some tickets and get ready for a rip-roaring, sexy affair as the official Queen of Burlesque puts on a most lavish show, featuring some of the most acclaimed burlesque performers in the world, including the legendary Dirty Martini, choreographer Alek Palinski, fan-favourite Zelia Rose, showstopping newcomer Lana Kai Fox, 2015 Miss Viva Las Vegas Tosca Rivola, and Les Ballets Trockadero de Monte Carlo alum Laszlo Major.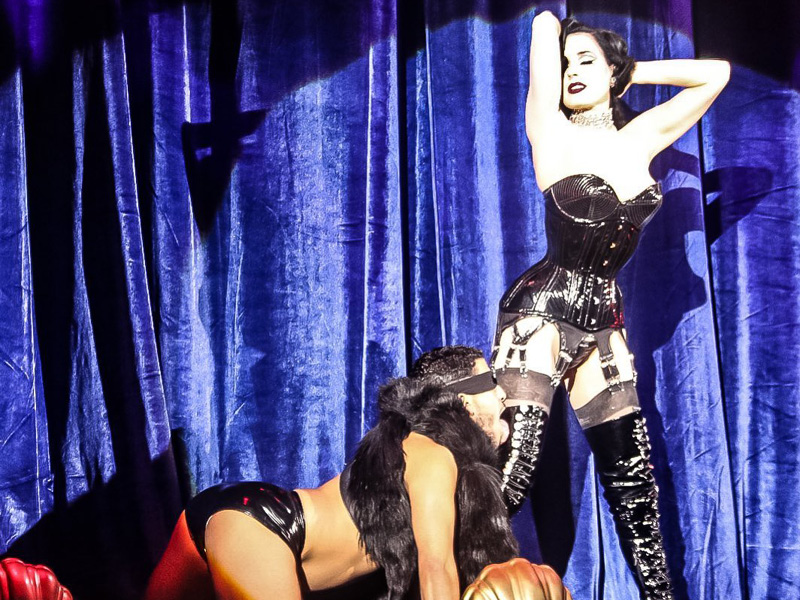 "For me, burlesque has always been about finding my own confidence, liberating the taboo of striptease with fantastical stripscapes, while encouraging others to indulge in and enjoy their own sensuality," said Von Teese at the tour announcement. "Glamour is the art of creating mystery and allure, and the new Glamonatrix show speaks to unapologetic sensual power with a fun fetishistic twist. I feel so fortunate that burlesque has come to symbolize a celebration of beauty and sensuality in many forms, a place where diversified icons take the stage and inspire others. I'm proud to be a part of the modern burlesque movement, and I'm grateful to have the chance to tour with performers who change people's minds about striptease."
With her signature painted eyes, heavily penciled brows, swipe of crimson lipstick, and blue-black locks, Dita Von Teese says, "I have my signature look, and I'm sticking to it, because it's the look that is one hundred percent me, and one hundred percent created by me. I might be a one-trick for it. But it's a pretty good trick!" The vedette, burlesque dancer, model, and businesswoman, Heather Renée Sweet adopted the name Dita as a tribute to silent film actress Dita Parlo, then in December 2002, Playboy magazine approached Dita to do the cover but stated that she needed a surname, Dita randomly chose Von Treese from the phone book, however Playboy misspelled it Von Teese, and the name stuck.