Majestic Theatre Dallas | Dallas, Texas
Texas will be extra hot this September 28, as the Flamenco icon Diego El Cigala unleashes another highly-anticipated concert at Majestic Theatre Dallas. Yes! You've read that right. The maestro of Flamenco, dubbed as "Little Prawn of Latin Music," is back in the famous Dallas venue for another concert event that will send all Latin music lovers into chaos — beautiful chaos. Catch the 54-year-old multi-awarded music icon as he unleashes your emotions through his heartfelt renditions of traditional flamenco songs. Immerse yourself in this evening filled with the rich tapestry of Flamenco, which will touch your soul and invoke myriads of emotions in you. El Cigala is known for his soul-stirring voice and profound musicality. Thus, you are in for a musical experience like no other. Whether this is your first time seeing El Cigala or your nth time seeing the maestro, you are more than welcome to revel in the music of one of the legendary Romani Flamenco gypsy singers. Reserve your tickets today by hitting the "Get Tickets" link.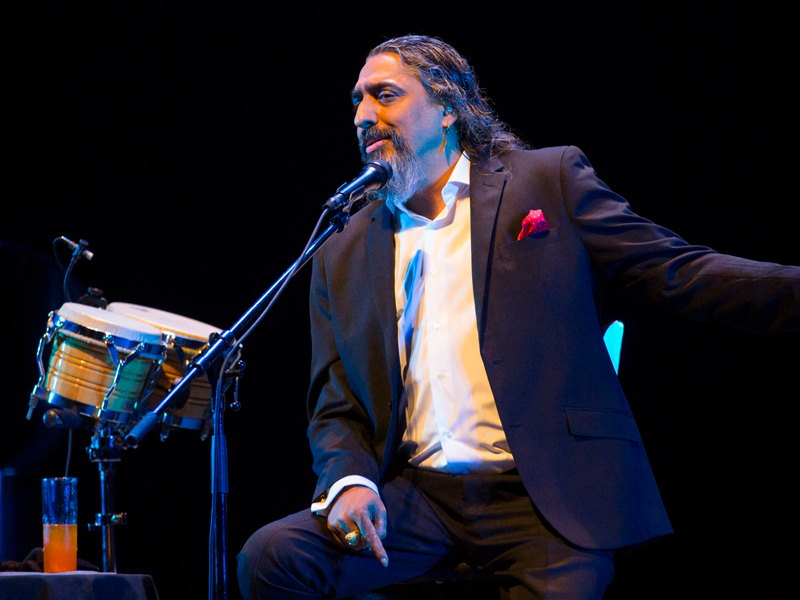 Famous for his emotional performances packed with raw emotion and passion, Diego El Cigala is undoubtedly one of Latin music's most iconic singers. He has captured the world by embracing traditional Flamenco while infusing it with his personal style. The performances of Diego El Cigala are well-known for their unrestrained display of feeling. Through his powerful voice, charisma, and improvisational skills, he was able to make a name for himself, build his own brand of music, and garner several awards from different award-giving bodies.
Currently in his 50s, Diego El Cigala enjoys a very successful career. But like any other artist, he worked hard to bask in the success that he is reaping now. Born Ramón Jiménez Salazar, El Cigala was born into a family with deep flamenco roots. With this influence earlier in his life, he had been immersed in the genre at a very young age; thus, he has been making music since he was a child. With the release of albums like "Undebel" (1998) and "Corren Tiempos de Alegra" (2001), he became a household name in the late '90s and early '00s. Nonetheless, it was his 2003 album "Lágrimas Negras" with Cuban pianist Bebo Valdés that earned him widespread recognition.
Critics and listeners alike praised "Lágrimas Negras" for successfully blending Flamenco and Cuban bolero. El Cigala's ability to adapt to many musical forms and deliver them with his signature voice was on full display throughout this album.
Diego El Cigala has, during his career, dabbled in a wide variety of musical styles and collaborations. Among the many notable musicians he has collaborated with are salsa icon Celia Cruz, tango guru Astor Piazzolla, and Spanish pianist Javier Colina.
Over the course of his career, Diego El Cigala has won many nominations and awards, including two Grammys and one Latin Grammy. Several of his recordings have been commercially successful, which all demonstrate his ongoing musical experimentation and commitment to Flamenco's continued existence and evolution.
This 2023, El Cigala is back on the concert scene with his highly-anticipated tour dubbed "Obras Maestras." The Grammy award-winning artist will stop in some of the country's major cities, including Denver, New York, Washington, and Dallas. Catch him this September 28 at the famous Majestic Theatre Dallas. Tickets are now on sale, and you can reserve yours here by hitting the "Get Tickets" link. See you there!