Majestic Theatre Dallas | Dallas, Texas
We know we are not the only ones who missed Demetri Martin, right? Well, good news for all of you fans of the American comedian. Martin is back on the standup comedy scene with his highly-anticipated tour dubbed "I Feel Funny Tour." And even better news awaits Texas fans as Martin brings his low-key yet genuinely funny standup show to Majestic Theatre Dallas on November 11. If you are down for hilarious skits filled with deadpan delivery, guitar playing, and self-deprecating humor, this show is the one for you. Let the actor-comedian take your stress away through this rib-tickling show that will make you laugh all night. Grab your tickets here by hitting the "Get Tickets" link.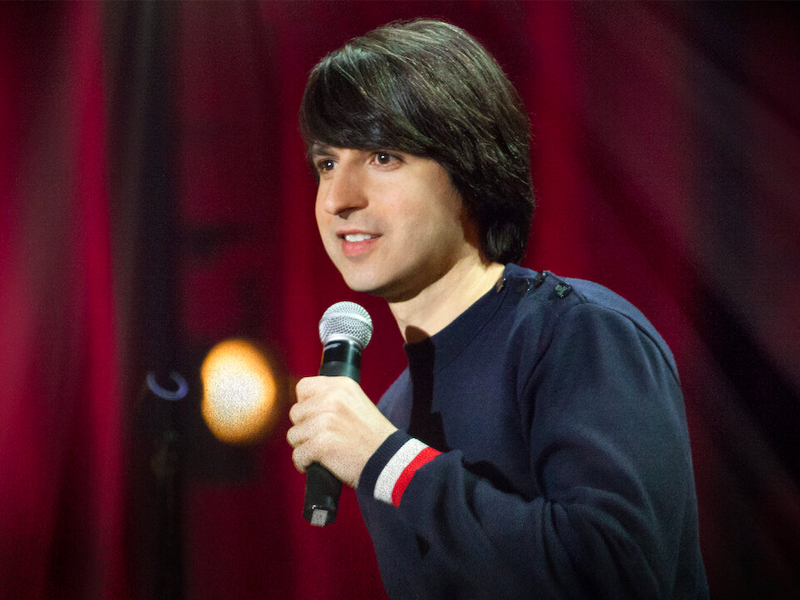 While other stand-up comedians go over the top with their skits, Demetri Martin became unique in the scene through his deadpan delivery, guitar playing, and cartoons.
The comic was about to begin his final year of law school when he realized comedy was his calling. He then decided to withdraw and pursued stand-up comedy in 1997. After four years, the stars aligned for him when he appeared in Comedy Central's "Premium Blend." Fast forward to 2003, his performances brought him to the UK. That same year, he joined the 2003 Edinburgh Festival Fringe winning the Perrier Award for his show "If I…." BBC, later on, turned it into a comedy special. In the subsequent years, he became a writer and contributor for the show Late Night with Conan O'Brien and The Daily Show.
By 2004, Martin had his own "Comedy Central Presents." In that show, people first witnessed his unique style of comedy. In three sections, he first did a traditional stand-up performance, followed by a segment of him drawing funny visual aids, and lastly, by playing the guitar while throwing joke after joke. He has made many specials throughout the years. Some of the most notable specials are "Demetri Martin: The Overthinker" and "Demetri Martin. Person." Apart from his stand-up works, he starred in the movie "Taking Woodstock" in 2009, wrote books, and voiced Ice Bear in "We Bare Bears."
The comedian's "I Feel Funny" Tour will kick off in September. See him live at the Majestic Theatre Dallas in Dallas, Texas, on Friday, November 11. Reserve tickets now!