Majestic Theatre | Dallas, Texas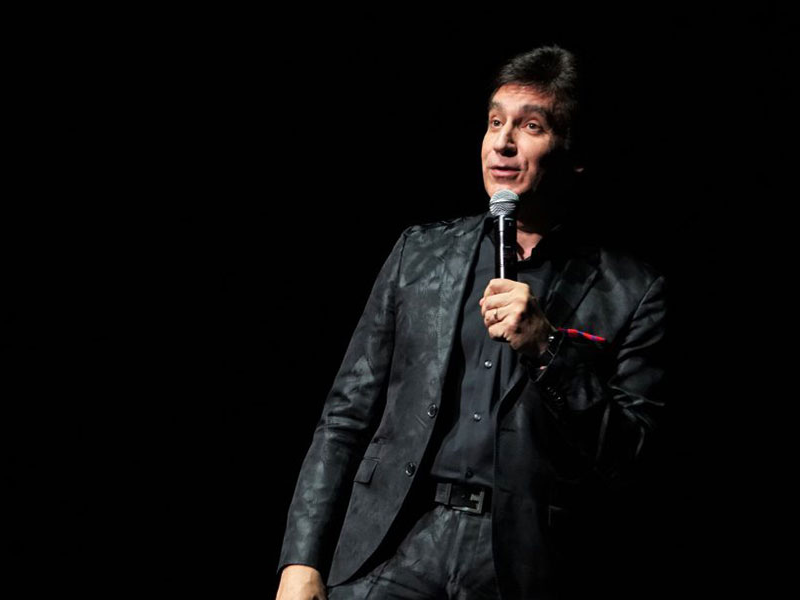 One of the most extraordinary speakers of all time, DANTE GEBEL, is back in North America to share his prized wisdom and fascinating stories. He is an Argentenian pastor, writer, speaker, influencer, actor, and television host who has published multiple best-selling novels during his time.
The Presidente Tour 2023 will be brought to you by Loud and Live, a south Florida-based production company. The Agentenian pastor is not new to gracing audiences with his profound teachings; he has held multiple tours and served as a motivational speaker in previous conferences, such as "Authentic", "A corazón abierto" and "Intimate."
This year, he is going on an international trek, including a highly-anticipated leg in the United States. People from Dallas, Texas, we proudly announce that Dante Gebel will be live at the Majestic Theatre Dallas on Wednesday, the 13th of December, 2023!
Grab your tickets here by clicking 'get tickets.' The show has a limited capacity so be sure to purchase yours today before they sell out!
The life of Dante Gebel did not start off easy. He faced challenges during his childhood which attribute to the wisdom he holds today. Dante Gebel was born into a poor household. His mother was of English ancestry, and his father was of German ancestry. In various lectures, he has mentioned that his father was an alcoholic. His mother fell ill with cancer when she became pregnant with him and Dante's older brother took his parents to an evangelical church service where a minister prayed for the healing of his mother. Mrs. Gebel's ailment vanished on its own soon after. Federico, his father, gave up alcohol and went to church with his family for the remainder of his life.
The challenges served as an inspiration to Dante Gebel as he grew up, and he ultimately decided to live a life serving the Lord by becoming a pastor. He began his church service as a musician, playing the drums, singing, and accompanying evangelists in various campaigns. In 2009, he served as the pastor of the Hispanic congregation at Crystal Cathedral in Garden Grove, California. His time at the church ended in 2012, and he now pastors the megachurch River Church in Anaheim, California.
This year, Dante Gebel is going on a brand new international tour, Presidente Tour 2023, and he promises to bring humor, tears, and a message to the heart. Being the benchmark in the Hispanic world as one of the most extraordinary speakers, Dante Gebel is able to lead the public through the most fascinating stories, ranging from humorous to heartwarming to motivational. In this tour, he will share stories about life, death, nostalgia and everyday stories that lead to deep reflections of the soul.
Some of the most brilliant lines from Dante Gebel in his recent show in El Caribe was "Don't live dying, die living". He also spoke of Elvis Presley's grave in Memphis, Tennessee, which is located in the middle of a large park with extensive greenery, he expressed: "You have to copy landscapes from life, but you have to take away the graves." As he concluded the show, he asked himself and invited the audience to think: "What is worth more than the soul?"
Witness him live at the Majestic Theatre Dallas on Wednesday, the 13th of December, 2023, for an inspirational night you will always remember.