Majestic Theatre Dallas | Dallas, Texas
A majestic doomsday comedy show is coming your way this November 17 (Thursday) at the Majestic Theatre Dallas, as the YouTube sensation Daniel Howell brings his hilarious "We're All Doomed Tour" to Dallas, Texas. The 31-year-old comedian will make you laugh loud like it's the end of the world in this 2-hour comedy show discussing the earth's impending doom. If you are worried about the various apocalyptic scenarios on the horizon that threaten to destroy the world, you should let Howell's sarcasm and satire take all your worries away. After all, there is always a reason to laugh at the worst situations, right? Well, Daniel Howell's show at the famous Dallas venue is the reason you're searching for. So be sure to book your tickets as early as today and be one of the many doomers to feel good about the final days of the world.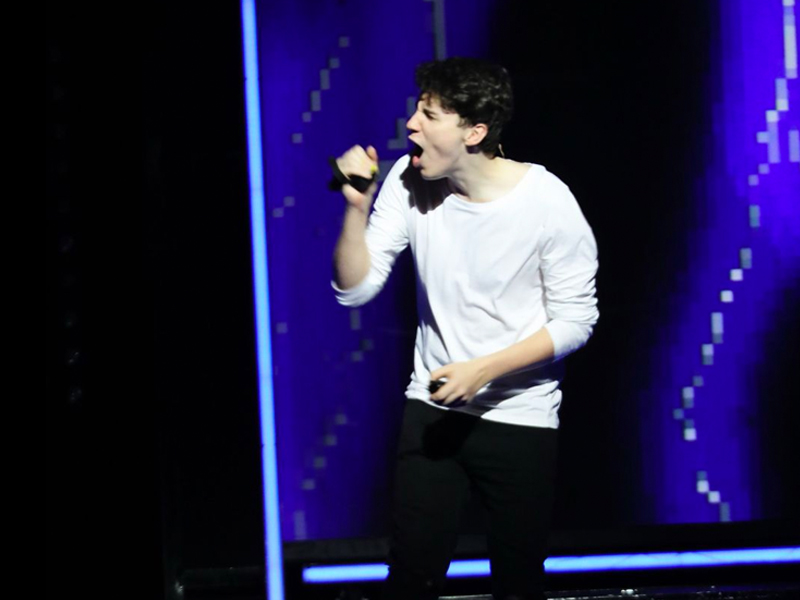 As one of the most successful YouTubers from the 2010s, Daniel Howell has made a significant impact in the world of social media. Together with his frequent collaborator Phil Lester, Howell would go on to dominate the video-sharing site by focusing on different contents, including games, paranormal, and anything and everything under the sun. The duo would become the presenters of BBC Radio 1's Sunday evening entertainment and request show. The show propelled the popularity of the duo, who continued to host the show in BBC 1's Internet Takeover slot until April 2016. The pair also co-wrote books, took part in a YouTube Red Originals and would go on tour to promote their books "The Amazing Book Is Not on Fire" in 2015 and "Dan and Phil Go Outside" in 2016. Following a hiatus from YouTube, in June 2019, Howell came out as queer and gay in a video uploaded on his channel. He then released his personal book "You Will Get Through This Night" in 2021.
Today, the Youtube comedian is set to bring humor to the world again with his "We're All Doomed!" tour. Kicking off this September in the United Kingdom, the trek is Howell's first show after "Interactive Introverts" with Phil Lester in 2018. The show is a mockery of the world's impending doom told from the perspective of a comedian who just wants to have a good laugh before all living things are incinerated. If you are too sensitive about the topic of death and doom, this event is definitely not for you. But if you simply want to laugh at the many apocalyptic scenarios made fun of by Howell, you are more than welcome to laugh out loud.
"We all wake up in the morning, look at the news, have a bit of an internal panic, and then we all get dressed for work and pretend that everything's normal while there's rising sea levels and bees falling on the floor. But I feel like we all just need to have a moment of radical acceptance, where we just put everything out on the table and maybe make a few inappropriate jokes—I'm a big fan of humor as a coping mechanism," Daniel said in an interview.
If Howell's self-deprecating and pessimistic humor is your cup of tea, grab a ticket for his show at the Majestic Theater Dallas this November 17, 2022. Tickets are now available, and you can get yours by clicking the "Get Tickets" button.