Majestic Theatre Dallas | Dallas, Texas
This fall, iconic comedian, actor, and host Craig Ferguson brings the Fancy Rascal Tour to Dallas, Texas! The Peabody Awardee known for his sensational shows, the Late Late Show with Craig Ferguson and Celebrity Name Game, is taking over the Majestic Theatre Dallas on Thursday, 6th October 2022! The much-anticipated show is part of Ferguson's extensive U.S. tour of more than 20 shows across September and October. If you're a fan of stand-up comedy, you will love Craig Ferguson's observational, improvisational, and deadpan comedy style! Grab your tickets now and experience the Fancy Rascal Tour in Dallas!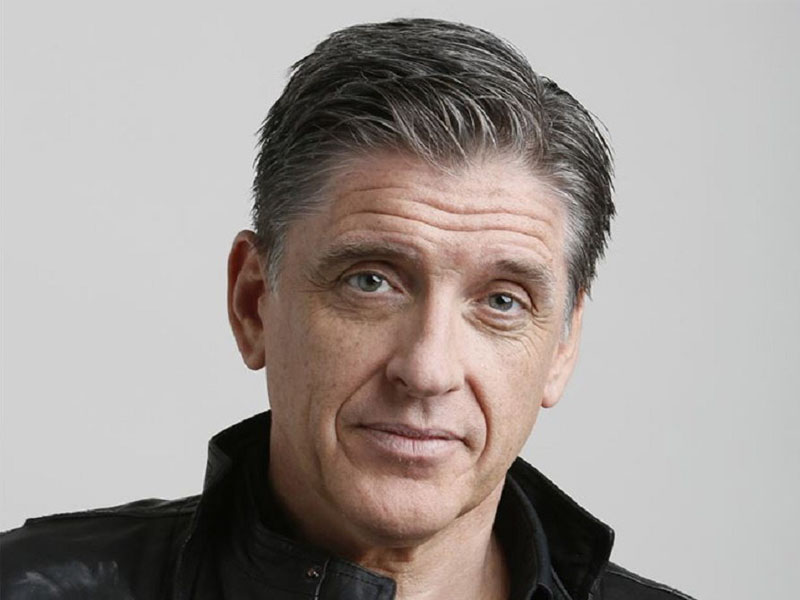 Craig Ferguson began his comedy career as the character, Big Hitler, in comedy clubs in London. The Scottish-born comedian regularly performed in local comedy clubs during the '80s until his initial big break when he landed a gig at the Edinburgh Festival. He started appearing on TV shows like Red Dwarf, One Foot in the Grave, and Hogmanay Shows. In 1990, the pilot of the Craig Ferguson show, a one-off comedy special, was aired. By 1993, Ferguson's hosting prowess was very much in-demand. On BBC One, he was invited to host a six-part TV series titled The Ferguson Theory. The show was a mix of sketches and stand-up comedy, filmed a day before it was broadcast.
In 1994, Ferguson moved to the U.S. and starred in a 1995 series, Maybe This Time. Although the series was short-lived, he quickly landed the role of Mr. Wick at the popular Drew Carrey show. From 1996 to 2003, Ferguson played Mr. Wick, a character with an over-the-top English accent. One year after he wrapped up his iconic character at the Drew Carey Show, Ferguson was announced to replace Craig Kilborn at the Late Late Show.
During the late 2000s, Ferguson has been touring the U.S. and Canada as a stand-up comedian. He has appeared in two Comedy Central specials, Wee Bit O' Revolution (2009) and This Need to Be Said? (2011). In 2913, Ferguson released his highly-acclaimed Netflix comedy special, I'm Here to Help. The special peaked at number 6 on Billboard's Top Comedy Albums and was nominated for Best Comedy Album at the 2014 Grammy Awards.
If you want to see Craig Ferguson's brand of stand-up comedy, this is your chance to see him perform at the Majestic Theater Dallas! Tickets are now available!