Majestic Theatre Dallas | Dallas, Texas
This January 2023, you can start your new year with a bang by attending an incredible show! Sensational comedian, actor, and host Corey Holcomb will tickle your funny bone with his latest material and never-heard-before jokes! Holcomb is set to deliver his much-awaited stand-up set at the Majestic Theatre Dallas on Friday, 14th January 2023! Get ready for some hilarious anecdotes and relentless fun at this momentous event featuring the iconic comedian! They say laughing will always be the best form of therapy, so if you want to lift your spirits and start your year right, grab your tickets to see Corey Holcomb at the Majestic Theatre Dallas!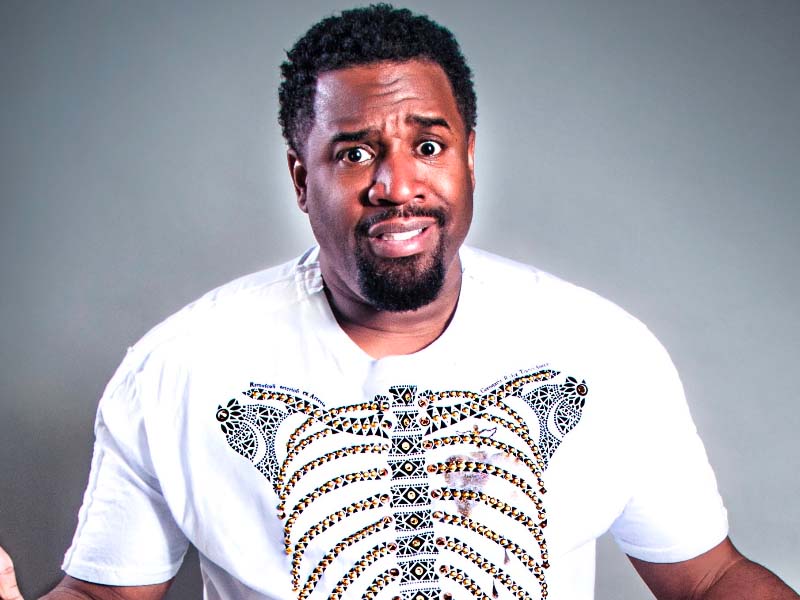 Comedian Corey Holcomb has made waves in the comedy world with his unique stand-up material, which often involves humor about relationships. Holcomb, regarded as the "Ghetto Dr. Love," currently runs the popular podcast, the Corey Holcomb 5150 Show, airing every Tuesday night live on Youtube. The Chicago native has released three critically-acclaimed comedy specials. His first special, The Problem Is You, was released in 2004. One year later, he was featured in Comedy Central Presents, which garnered numerous praise from fans and critics. In 2012, he dropped his third comedy special, Your Way Ain't Working.
Apart from his specials, Holcomb has made notable appearances on the Comic View, Nick Cannon presents Wild 'N Out, Def Comedy Jam, Last Comic Standing, and the Jerry Springer Show. In 2010, Holcomb also made an unforgettable guest appearance in Shaquille O'Neal's All-Star Comedy Jam.
As an actor, Holcomb has scored minor roles in hit films like Like Mike, Dance Flick, Think Like a Man Too, Who's Watching the Kids, and The Wedding Ringer.
If you love stand-up comedy, you'll adore Corey Holcomb's unrelenting jokes about love lives and relationships. His observations and cunning wit will surely keep you laughing all night long! Score your tickets now to see this phenomenal comedian light up the Majestic Theatre Dallas on Friday, 13th January 2023!