Majestic Theatre Dallas | Dallas, Texas
Blues-rock singer and songwriter Citizen Cope will bring his spring anniversary tour to the Majestic Theatre Dallas on Saturday 23rd April 2022. The tour, which has 25 stops in the United States, is being held to celebrate 20 years since the release of his debut album, Cope Citizen. Citizen Cope, whose real name is Clarence Greenwood, announced that this tour would be his last. Although he will continue to perform in his favorite cities, he will no longer be doing a full tour starting 2023. Thus, this may be your last chance to see Citizen Cope perform in Dallas. So get your tickets now while you can!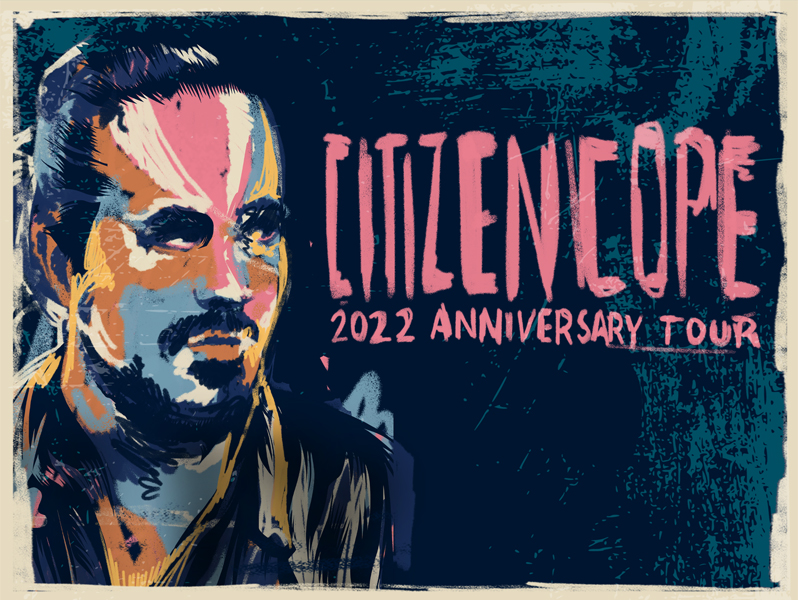 Citizen Cope has been in the blues-rock and soul scene for a while. His songs, "Son's Gonna Rise," featuring a solo by Santana, "Bullet and a Target," and "Hurrican Waters," are timeless tracks that played over the radio nonchalantly during long drives or at work.
Listeners often reminisce on good old days upon hearing tracks from his 2004 album Clarence Greenwood Recordings and The Rainwater LP from 2010. Although Greenwood has released two records before, such as Cope Citizen in 1992 and Citizen Cope in 2002, it wasn't until 2004 that he began to gain recognition.
Clarence Greenwood Recordings will go on to receive Gold Certification from RIAA (Recording Industry Association of America) 15 years after its release.
In 2019, Citizen Cope released Heroin and Helicopters after six years of no release. He released a full acoustic record, The Pull of Niagra Falls, two years later. The album includes songs written by Greenwood during the late '90s.
For his show at the Majestic Theatre Dallas, fans can expect to hear his critically-acclaimed catalog from 1992 to 2021.
The 2022 tour, running from coast-to-coast, will cover the whole United States with dates in spring and winter. Although this may be his last hurrah as a touring artist, Cope will continue to do residencies in select cities.