Majestic Theatre Dallas | Dallas, Texas
The Blues Don't Lie, and the legends never die. That is what the iconic bluesman George "Buddy" Guy has proven all these years — and this 2023, he is proving that once again as he embarks on another concert tour that will melt the hearts of blues and jazz lovers all over the country. Join the eight-time Grammy winner and Rock and Roll Hall of Famer this March 8 at the Majestic Theatre Dallas for a night filled with an extraordinary fusion of free jazz, blues, soul, and avant-rock. Dubbed "Damn Right Farewell Tour," Buddy Guy will be joined by American blues rock guitarists Eric Gales and Ally Venable. Don't miss this chance to see the legend take on the iconic Dallas stage. Reserve your tickets now by clicking the "Get Tickets" link.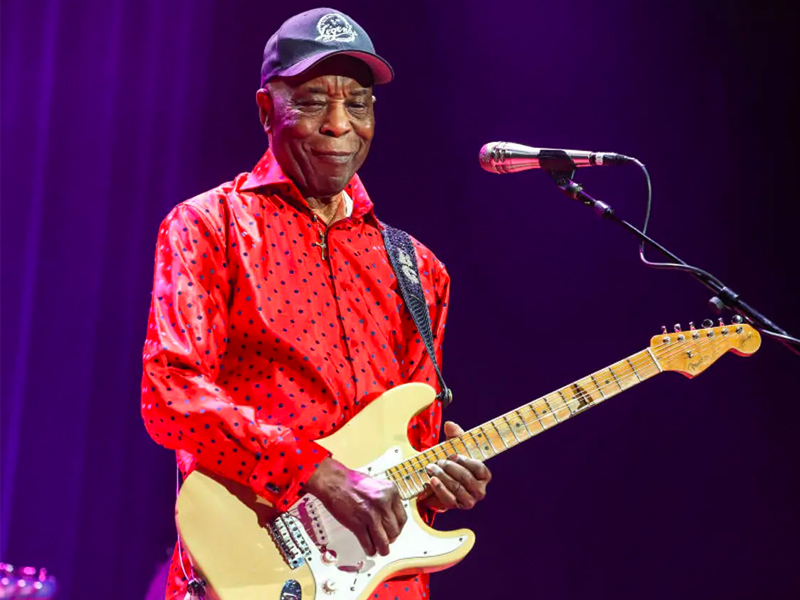 Since the 1960s, Buddy Guy has stood in for Chicago blues long before the likes of Jimi Hendrix, The Rolling Stones, Eric Clapton, John Mayer, and countless others rose to prominence. It is safe to say that he was a major influence on all the blues stars before him. Clapton has even proclaimed him "the best guitar player alive."
As a young musician in his early teens, Buddy Guy picked up a two-string guitar and began playing the blues just for fun. Back in the sixties, he worked manual jobs and made a living as a musician at night. He got signed to a music label but was told he could not perform in his own unique way. In that decade, he worked mostly as a session guitarist for Muddy Waters. Many British musicians, notably Eric Clapton, owe a debt of gratitude to his great guitar playing and powerful voice. This latter factor was crucial to the success of blues music and Buddy Guy in the 1990s.
Among Buddy Guy's many honors are eight Grammy Awards, a Lifetime Achievement Award, the US National Medal of Arts, and two Kennedy Center Honors. Additionally, he has been inducted into the Rock and Roll Hall of Fame. Among Rolling Stone's "100 Greatest Guitarists of All Time," he is listed at number 23.
The pioneering musician, now in the prime age of 86, has constantly been performing to ensure the blues' continued success. He will now embark on another tour named "Damn Right Farewell Tour." Joined by American blues rock guitarists Eric Gales and Ally Venable, the show will feature Buddy Guy's hits throughout his career and new songs from his latest number-one album. New favorites, including "Gunsmoke Blues" with Jason Isbell, "We Go Back" with Mavis Staples and a beautiful collaboration with James Taylor on "Follow the Money" will be featured alongside the album's core old hits.
You can catch them live on Wednesday, March 8, at the Majestic Theatre Dallas in Texas. Reserve your tickets as early as today. Click the "Get Tickets" link for a fast and safe transaction.