Majestic Theatre | Dallas, Texas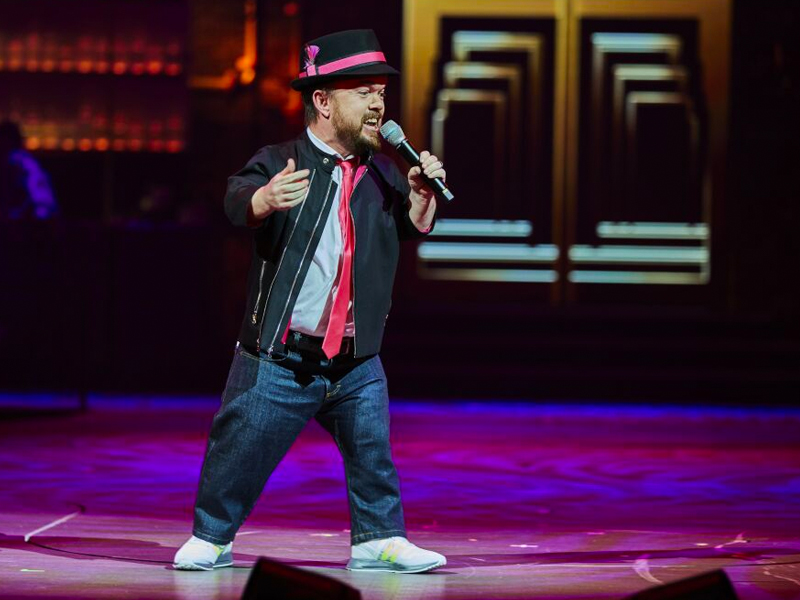 Fans will hit comedy gold this February as the Pint-Sized Powerhouse Brad Williams brings his comedy tour to the majestic Theatre Dallas on February 17. The Lone Star State's famous venue will be undoubtedly filled with boisterous laughter from fans who can't get enough of Williams's unique takes on comedy. Known for his unfiltered honesty and self-deprecating humor, Williams is sure to give rib-tickling stories about everything and anything under the sun. Be it about his disability, his funny observations about people's relationships, or his playful approach to various aspects of our mundane existence, Williams's comedy acts are always relatable and won't fail to make us laugh. So be sure to reserve your tickets as early as today. You'll not be coming off short with laughter and fun if you attend this comedy show — no pun intended. The only shortage you'll experience is the time that Williams is on stage because the two-hour show may not be enough for all the big surprises he has in store for all his fans. See you there!
Brad Williams is an American stand-up comedian best known for his multiple comedy specials and appearances in many movies and TV shows. He has become one of the most in-demand comics of today. He specializes in self-deprecation and exaggerated stories. He is loud and hilariously over-the-top. His persona built him a reputation in the comedy scene. He was once called by the great comedian Robin Williams "Prozac with a head" because, despite his small size, he has bested many with his energetic skits.
Williams was born in Orange, California. He has a condition called achondroplasia, a genetic disorder that causes no development of arms and legs. His condition plays a big role in his performances and characters since the beginning of his career. He graduated from Sunny Hills High School and studied at the University of Southern California. He stopped when he decided to pursue comedy as a career.
His exposure to stand-up comedy happened out of nowhere. He was watching comedian Carlos Mencia performing a live show when the comic made a joke about dwarves. People around Williams were afraid to laugh so as not to insult him. This caught the attention of Mencia, who invited the young Williams to the stage. Mencia was impressed when Williams left everyone laughing with his jokes. The comedian then invited him to open his shows. His career skyrocketed after that. He began appearing on TV shows, leading him to be cast in Mind of Mencia show, playing multiple roles. In 2008, he appeared on late-night TV on the Tonight Show with Jay Leno. During Halloween that year, he played Chucky on Jimmy Kimmel Live!
In 2011, Williams debuted his comedy album "Coming Up Short." Three years after, he hosted the podcast About Last Night with Adam Ray. His first comedy special was released in 2015, Brad Williams: Fun Size. This was followed by Brad Williams: Daddy Issues. Apart from his specials, he constantly tours around North America.
The great comedian will be performing at the Majestic Theatre Dallas on February 17, 2024. if you want your funny bone tickled, you should see this show!