Majestic Theatre | Dallas, Texas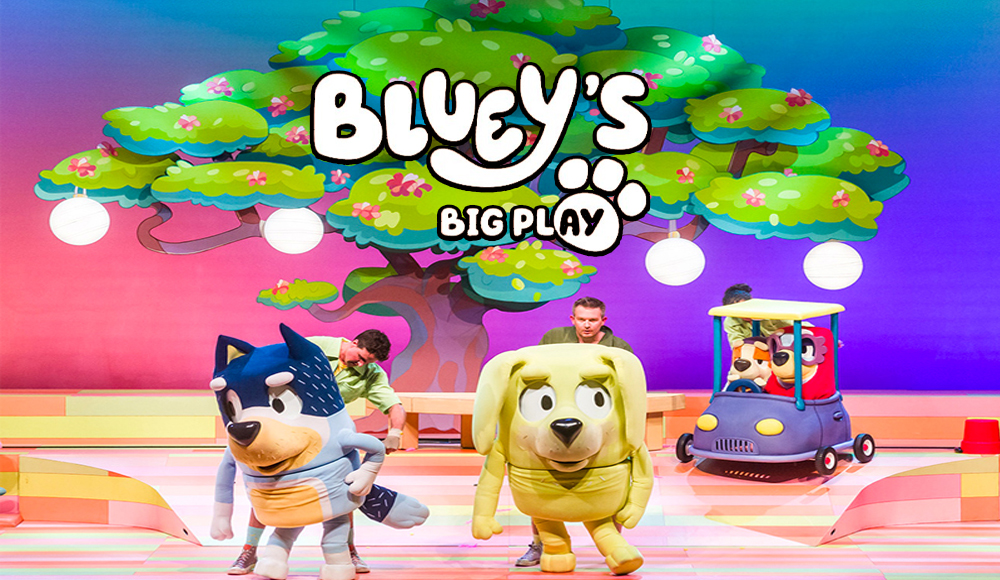 It's Bluey! The live stage adaptation of the Emmy Award-winning children's animated TV show, Bluey, is staging its Big Play live at Majestic Theatre Dallas on Saturday, February 24th of the upcoming year. The cheeky little canine is bringing her friends across quirky adventures, inviting your little ones to come and join a day of singing, dancing, and jumping across big surprises. With a new original story crafted by Bluey's very own creator, Joe Brumm, the whole family's in for some exciting adventures at the Big Play. The show will also feature new music by Bluey composer Joff Bush, set to hype the kiddos up with new and exciting beats. Even parents are in for some fun! If you've been looking for the chance to bond and play with the little ones, this is your sign. See you at the Big Play! Book those tickets now!
Fresh from a massively successful live trek in its home base in Australia, Bluey is jet-set to fly across the world and meet its little friends from all over. This time around, she's been hitting the stage across theaters in North America, including this stop at Majestic Theatre Dallas on February 24th. Bluey and the gang are bringing new adventures of singing, dancing, and hopping around the backyard!
With over four hundred sold-out shows including one at the iconic Sydney Opera House, the cheeky little dog and set to take the Heelers into international lands. "We continue to be amazed by the reaction this first national tour of 'Bluey's Big Play' is getting from markets across the country," Craig Boleman shared. "Family audiences from coast-to-coast, and all points in between, can't wait for this show."
"The play is about how Bluey's dad won't put his cellphone down, so Bluey and her sister steal it and hide it so Bluey's dad will play with them again," shares a six-year-old in a review of the play for Los Angeles Times. "Kids should go to the theater more often. It makes your heart big and it's good for your brain. I just think that balloons and bubbles should be for everyone."
So, Mom & Dad, it's definitely time to put your phones down and take the kids on a fun-tastic time to laugh and play. Off of your TV and iPad screens, Bluey is coming to life, inviting the kids on a fun day to bug dad and play. With a new storyline created by Bluey creator Joe Brumm, there definitely won't be a boring moment at the Big Play.
"When Dad feels like a little bit of Sunday afternoon time out, Bluey and Bingo have other plans," shares Bluey's website. "Join them as they pull out all of the games and cleverness at their disposal to get Dad off that bean bag."
It's an awesome day. Dad's gotta get off that bean bag too! Parents, this is your chance to make your child's day, by taking them on an adventure with the Heelers!
"We know how much love there is out there for Bluey and are thrilled and honored to translate these brilliant characters into the three-dimensional world and to share this special experience with fans throughout America," shares Rosemary Myers from Windmill Theatre Co.
So, get off those bean bags and book your tickets now!