Majestic Theatre | Dallas, Texas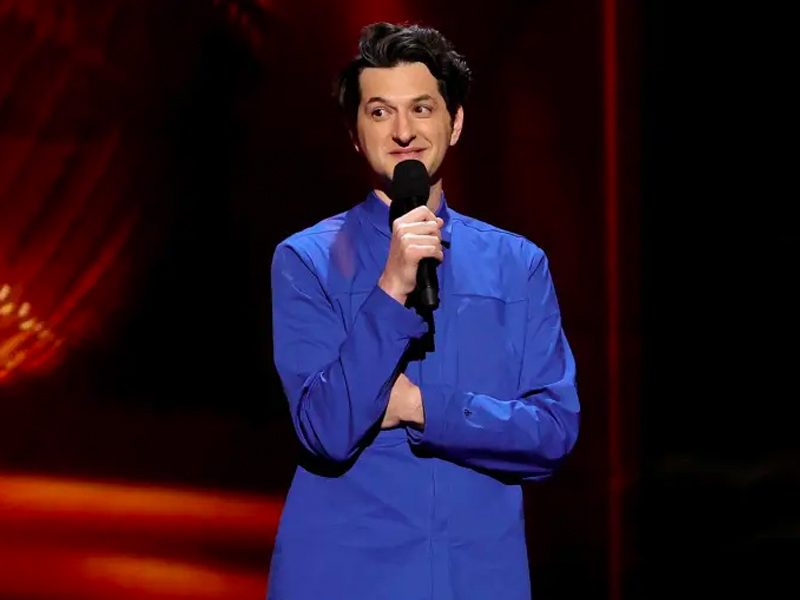 Comedic genius, versatile talent, interactive comedy, and feel-good vibes. These are only a few things to expect in a Ben Schwartz show. The versatile and witty actor-comedian will offer a night of non-stop laughter and entertainment this November 29 at the Majestic Theatre Dallas. If you are looking to spice up your dull Wednesday evening, immersing in the funny and impressive improvs of Schwartz will take all your boredom away. Known for giving unique performances in each show he is in, Ben Schwartz is sure to give another memorable night filled with side-splitting humor and clever improvisation. If you and your friends are looking for a show that will satisfy your need for genuinely brilliant comedy, you are in for a treat this November 29. Get your tickets today, and prepare to engage in an interactive comedy that will have you laughing from start to finish. The "Get Tickets" link is waiting for you. Click it now to reserve your tickets.
Ben Schwartz is an award-winning actor, comedian, and writer who is one of Hollywood's go-to funny guys. He starred in iconic characters in the NBC sitcom "Parks and Recreation" and the murder mystery comedy series "The Afterparty." Born in the Bronx neighborhood of Riverdale, Schwartz first began performing at the UCB in 2003, the same year he graduated from Union College with a double major in psychology and anthropology. "Funny or Die Presents" is one of Schwartz's earlier projects on HBO, where he got his segment called "Terrible Decisions with Ben Schwartz." He starred in many films and series over the next chapters of his career due to his sudden demand and popularity for his razor-sharp wit and an impressive ear for vocals and music.
Schwartz made his on-screen debut as Russ in the comedy-drama "New York City Serenade." His character in "Parks and Recreations" was followed closely by 2010's "Peep World" as Nathan Meyerowitz. Jean-Ralphio was created for Schwartz himself when he met the co-creator of the show, Michael Schur. In most of the character's scenes, Schwartz improvised his lines. Schwartz has been nominated for four Emmys and won the 2009 Emmy Award for Outstanding Original Music and Lyrics for coauthoring Hugh Jackman's opening number for the 81st Academy Awards. And only recently was he able to land a big role voicing the famous character in "Sonic the Hedgehog," the Paramount film has since become the highest domestic-grossing video game adaption of all time with $146 million and a worldwide gross of $306.7 million.
This year, Ben Schwartz is going out of town for the highly anticipated Ben Schwartz and Friends concert tour! The concert promises to be a one-of-a-kind experience featuring an incredible lineup of talented artists and musicians. From captivating melodies to infectious rhythms, the stage will come alive with an electrifying atmosphere that will leave you spellbound. Get ready for fun and quality entertainment from these special guests and Ben Schwartz at the Majestic Theatre Dallas on November 29. Don't miss out on all of the excitement because you'll be in for a treat! Secure those tickets now!