Majestic Theatre Dallas | Dallas, Texas
An evening of sensational bluegrass music awaits fans of Bela Fleck this Thursday, December 8, as the multi-Grammy-winning banjo player stops at the Majestic Theatre Dallas for a one-night concert. Fans are in for a treat as Fleck will not only deliver an onslaught of musical highlights from his latest award-winning album, but he will also be joined by another Grammy award-winning band, The Punch Brothers. Chris Thile, Gabe Witcher, and the rest of the band will join Bela Fleck and his incredible band in giving performances peppered with lightning-fast instrumental runs. This is the show for you if you're a fan of genuine top-tier bluegrass music. Time to heat up your holiday season with nothing but the best in the genre! Reserve your tickets as early as today by following the site's "Get Tickets" link.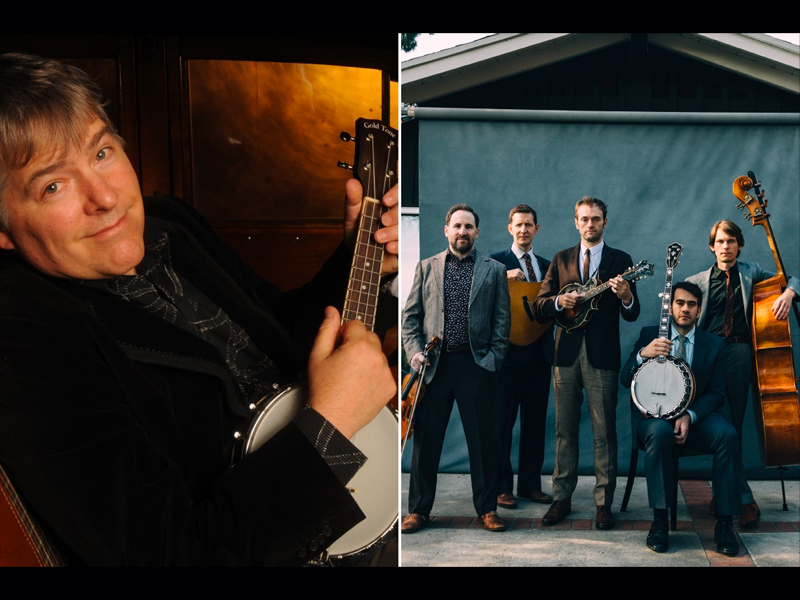 One of the best banjo players of all time is Béla Fleck. His love for banjo started at a young age, and he never stopped playing. His career is filled with joining bands and collaborating. His first one was after he graduated from high school, called Tasty Licks. With them, he recorded two albums. Subsequently, he busked with bassist Mark Schatz. In 1981, he became a part of Spectrum, with guitarist Glen Lawson and mandolinist Jimmy Gaudreau. That same year, he started performing with New Grass Revival and continued for nine years. In 1988, he formed Béla Fleck and the Flecktones with Victor Wooten. In the following years, he collaborated more with many artists. Because of this, he is the only person nominated for the Grammys in multiple categories, namely country, pop, jazz, bluegrass, classical, folk, spoken word, composition, and arranging. All in all, he brought home 15 Grammy gramophone trophies. Sharing many with the artists he worked with, such as Asleep at the Wheel, Alison Brown, Abigail Washburn (his wife), and Edgar Meyer.
In his winter tour this year, the multi-Grammy-winning banjo player is co-headlined by Punch Brothers. Among the band members are Chris Thile on mandolin, Gabe Witcher on fiddle/violin, Noam Pikelny on banjo, Chris Eldridge on guitar, and Paul Kowert on bass. Their ambitious instrumentalism and spectacular arrangements have earned them a reputation for excellence. After multiple nominations in the Best Folk Album category of the Grammys, they finally won in 2019 for the album "All Ashore." Three years after the win, they returned with a full cover album of Tony Rice's "Church Street Blues." They called it "Hell on Church Street."
For fans of any music genre, their combined forces are a must-watch. Your Holiday season will be memorable if you decide to reserve tickets for their show. Fans in Dallas, Texas, Béla Fleck and the Punch Brothers will perform at the Majestic Theatre Dallas on Thursday, December 8. Mark your calendars!