Majestic Theatre | Dallas, Texas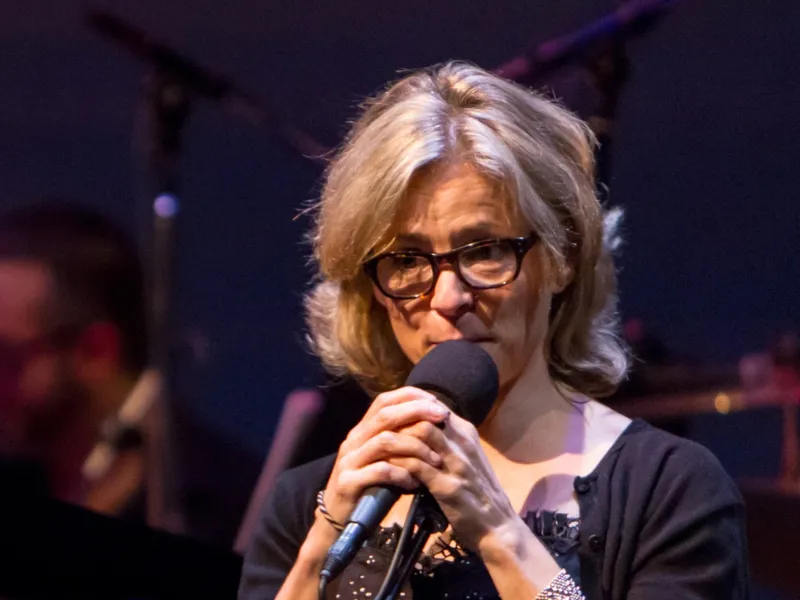 Hysterical homemaker Amy Sedaris invites you to join her for an intriguing Thursday night on April 18 at the Majestic Theatre, Dallas! The Mandalorian star will captivate crowds with her sharp mind and irresistible charm in this exclusive event brimming with humor and lovely conversation, not to mention an in-depth Q&A segment. Amy Sedaris twistedly tickled America's sides with her surreal lifestyle television parody, "At Home with Amy Sedaris," which received a Primetime Emmy Award nomination and a win from the Writers Guild of America Awards. She has starred in some of the past decades most celebrated comedies, including Comedy Central's "Strangers with Candy" and Netflix's multi-awarded "BoJack Horseman," with recent supporting roles in Disney's Star Wars streaming pantheon, "The Mandalorian" and "The Book of Boba Fett." Attend an Evening with Amy Sedaris LIVE at the Majestic Theatre, one of the nation's most breathtaking backdrops for indoor entertainment. Make your reservations today!
Join prolific actress and homemaker extraordinaire Amy Sedaris for an engaging evening on Thursday, April 18, LIVE at the Majestic Theatre! This one-night-only event will feature the star in a hilarious moderated conversation about her colorful life and career. She might even flaunt her Writers Guild of America Award for Best Comedy. There will also be a riveting Q&A segment for the audience, so make sure you load up with your best Qs!
"Amy Sedaris is a goddamn treasure and one of the funniest women who have ever lived… I just think every time this woman is on screen or behind a microphone, she steals the scene."
In the Venn diagram between quick-witted, snappy housekeepers and twistedly humorous standup surrealists, Amy Sedaris is the intersection. She is the creator and star of the Primetime Emmy-nominated truTV hit "At Home with Amy Sedaris," a hysterical spoof on cooking and lifestyle shows that's just the slightest bit deranged. But even before she became America's most unhinged homebody, Amy has stuffed up her television resume with several acclaimed comedy series. These include starring roles in the Comedy Central classic "Strangers with Candy" as Jerri and in Netflix's multi-awarded animated series "BoJack Horseman" as Princess Carolyn. She has also recently entered the sprawling Star Wars universe in Emmy Award-winning shows "The Mandalorian" and "The Book of Boba Fett" as the scrappy engineer Peli Motto.
Amy Sedaris has been featured in quite a few film favorites as well, including the horror cult classic "Jennifer's Body," Jon Favreau's road trip comedy "Chef," and Will Ferrel's Christmas family movie "Elf." When she's not lighting up the screens, she writes books. Pretty good ones, too, given her New York Times Bestsellers "Wigfield: The Can-Do Town That Just May Not" and "I Like You: Hospitality Under the Influence."
Don't miss the chance to see Amy Sedaris in all her weird, charming, and quip-slinging glory LIVE on Thursday, April 18, at the accurately named Majestic Theatre in Dallas, Texas. This performing arts venue, one of the country's most highly rated, presents a stunning Renaissance backdrop with clear sightlines from any seating section. The lighting and sound utilities are top-notch, giving the show an extra layer of spectacle. Book your tickets now!