Majestic Theatre | Dallas, Texas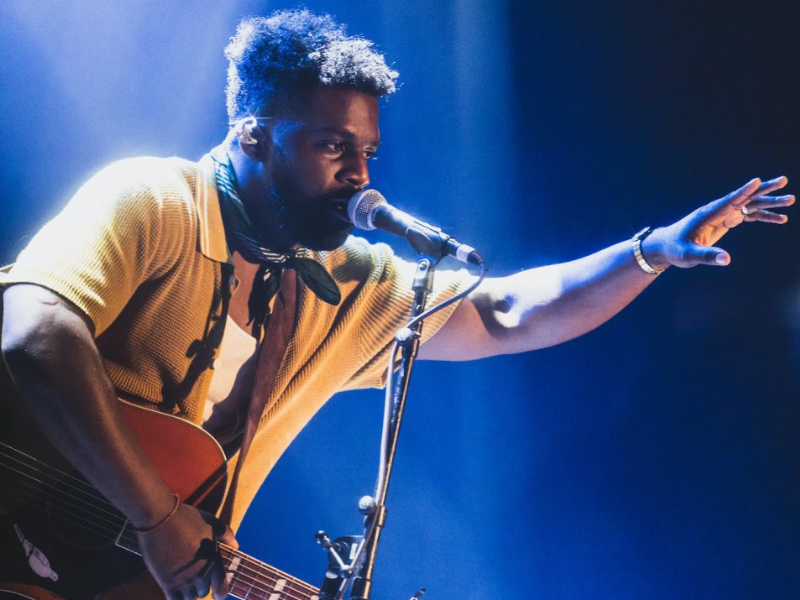 Discover a music icon in the making as Abraham Alexander arrives at the Majestic Theatre in Dallas, Texas on December 14th! Presented by KXT 91.7, this concert also features special guest Jackson Scribner of folk-rock fame. Abraham Alexander departs on his very own concert tour to commemorate his debut album, Sea/Sons. Look forward to a night of soul-rending songs set to a sweet synthesis of folk, rock, and gospel! Get a glimpse into the heart of the up-and-coming artist as he renders the words from "Blood Under The Bridge", "Tears Run Dry", and "Déjà vu" with his silky, blues-style voice. Serving as our venue, the Majestic Theatre at downtown Dallas offers a handsome stage and an excellent surround sound system for the ideal concert-going experience! Don't miss the momentous entrance of a rising star! Abraham Alexander is performing LIVE on Thursday, December 14, 2023 at the Majestic Theatre, Dallas. Get your tickets now!
Witness Abraham Alexander on the fateful night of December 14 at the Majestic Theater, Dallas. Bring a friend with you to this concert bursting with emotion and undeniable hope!
Hot off the tracks opening for The Lumineer's world tour, Abraham Alexander embarks on his own journey to celebrate the debut of his first album. Presented by the KXT 91.7 public radio station, this inaugural concert event also enlists the talents of folk singer Jackson Scribner.
"Alexander's music is so versatile that it can speak to a wide audience. It's perfectly soulful in all the best ways, sentimental enough to make you cry, beautiful to dance to, and as he proved leading the crowd in the chorus for 'Stay,' fun to sing along to."
Originally set to a life of sports, a series of book-worthy events and encounters (including paths crossed with Grammy-winner Leon Bridges) has redirected Alexander's fate to music, culminating into his critically acclaimed debut album, Sea/Sons.
"My whole message is to make people feel less alone. I want to share an experience and have them listen and say, 'I've felt like this before. I'm not the only one.'"
The Fort Worth artist brandishes a dark, honeyed voice well-suited for his inclinations to folk, blues, and R&B. Drawing inspiration from his own tragedies, Alexander reshapes them into poignant, but ultimately hopeful, stories in song. Listen to a wide selection of tracks from the bittersweet lament of "Xavier" to the pure acoustic progression of "Blood Under the Bridge".
Special guest Jackson Scribner, meanwhile, is a guitar virtuoso famous for his folk-rock melodies and a songwriting aptitude that leans into tales of life and coming-of-age rebellion.
The concert will be featuring a setlist composed of songs from the Sea/Son album. See below for the complete track listing.
Xavier
Knee Deep
Tears Run Dry
Déjà Vu
Stay
Blood Under the Bridge
Heart of Gold
Today
Eye Can See
Bella Dawn
Amen
For our venue, head to the Majestic Theatre in the Dallas downtown area. Inside its storied walls, you'll find a supportive staff, a gorgeous stage, and the best of acoustic technology! Lay your soul bare and sing along as a new star claims its place in the sky! Book your tickets now for Abraham Alexander LIVE at the Majestic Theatre, Dallas on Thursday, December 14th, 2023.